The Omaamaawi-giizhigad Kit has been created to help language learners learn kind phrases for Mother's Day in Anishinaabemowin.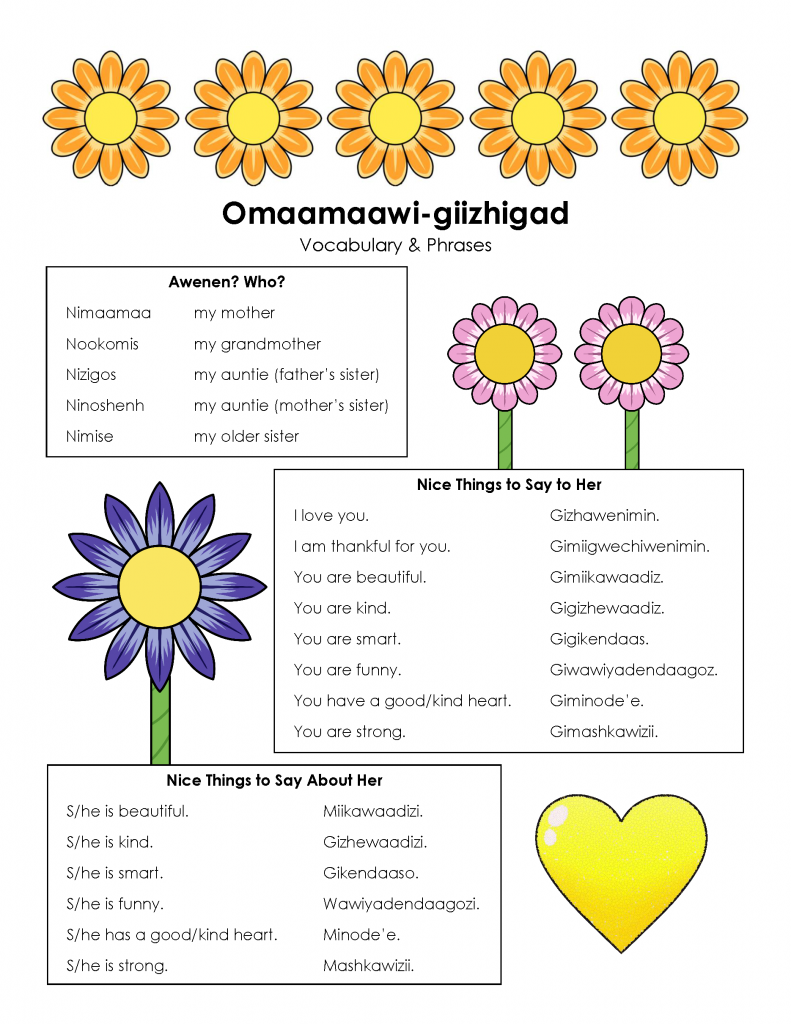 Use these vocabulary words and phrases to talk about the important women in our lives for Mother's Day.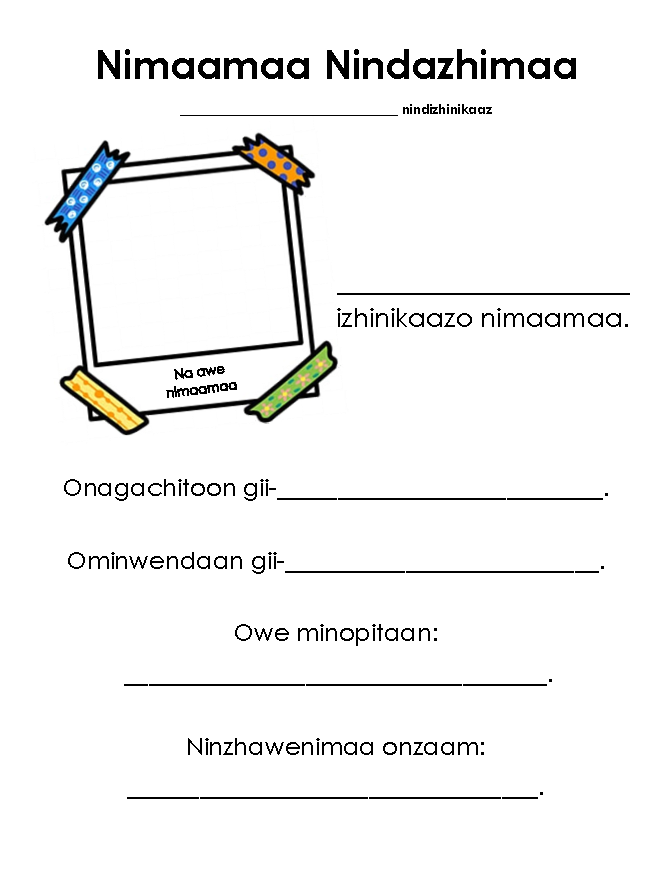 Fill out this activity sheet for your mom! Talk about her favourite things and why you love her, and don't forget to add or draw a little picture of her too!
Listen to our fluent speaker share some of the phrases and words on the vocabulary sheet: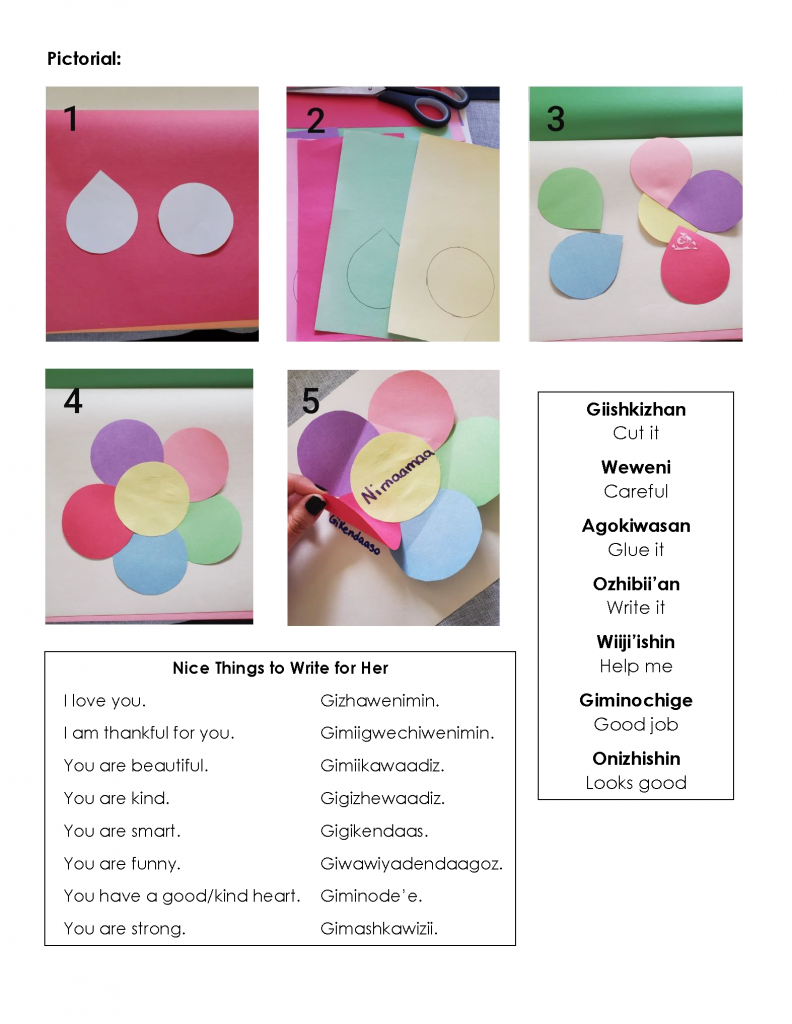 Use these templates and instructions to design a flower shaped card for the important women in your life!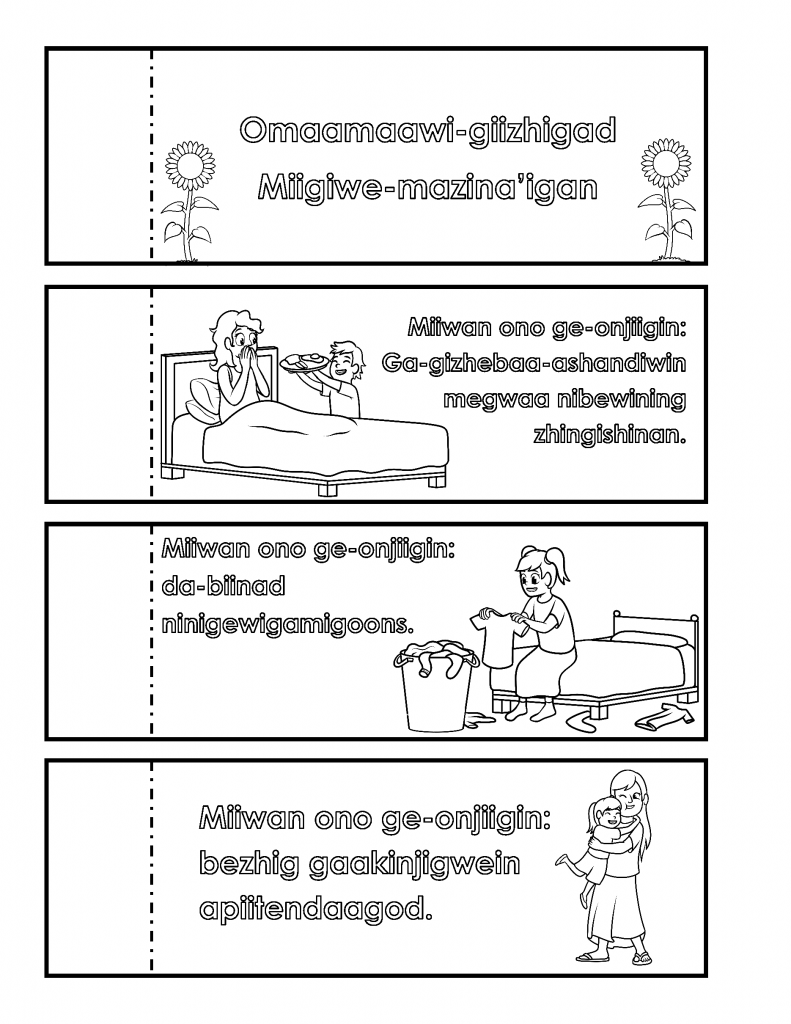 Gift your mom with this coupon book for Mother's Day. Colour, draw, and add coupons, before cutting and stapling or gluing together.