The Omaamaawi-giizhigad Kit has been created to help language learners learn kind phrases for Mother's Day in Anishinaabemowin.
Use these vocabulary words to talk about the activities in this kit that relate to Mother's Day and listen to the words and phrases on the right.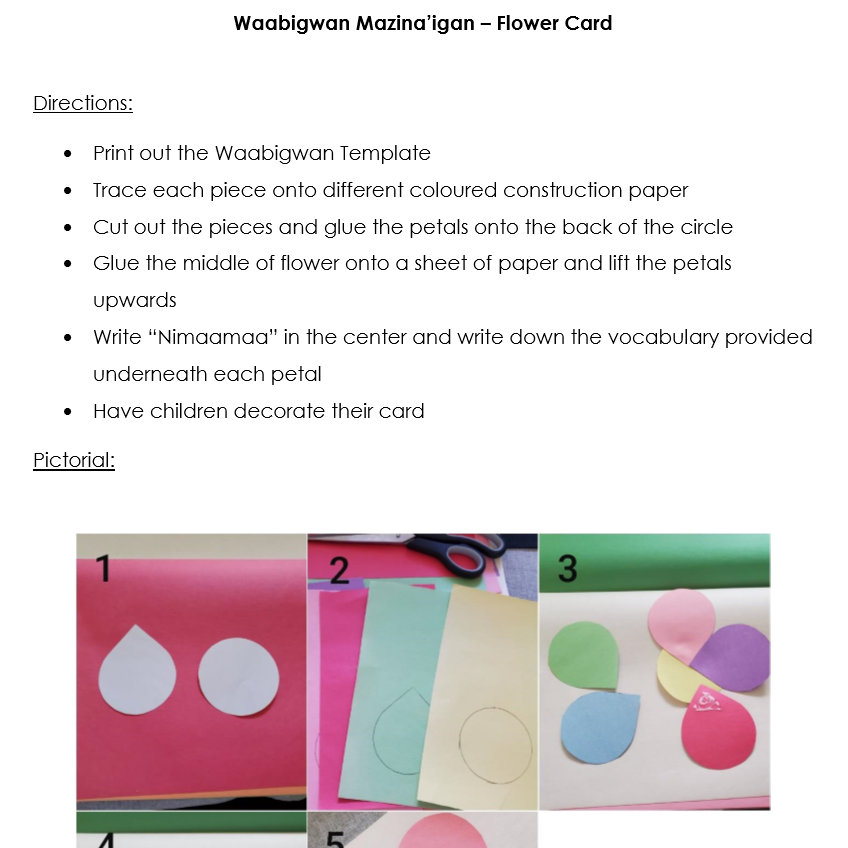 Use this card to design a card for the important female role models in your life!
Use this template to help design your Mother's day card!